[Watch] Big Quarters - "C'Mon" (Video) x Announce New Album 'Party Like A Young Commie'
Midwest hip hop duo Big Quarters (Medium Zach and Brandon Allday) return with their long awaited 3rd LP Party Like A Young Commie, the follow up to 2009's album From The Home of Brown Babies and White Mothers. Check out the first single from the upcoming album titled "C'Mon" produced by Brandon Allday and peep the the cover art and tracklisting below.
Party Like A Young Commie drops 11/29/11 and proceeds from the CD sales will be donated to Youth Programming at Hope Community (Minneapolis, MN) - toward purchasing studio equipment and maintaining the Hope Community Music Studio. Pre-Order Party Like A Young Commie here.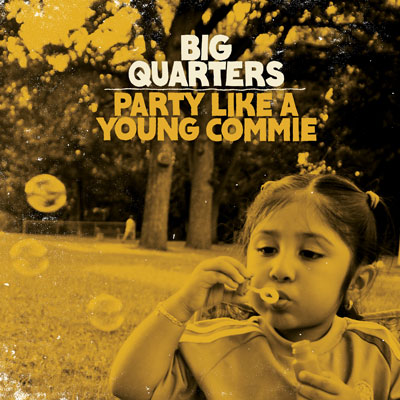 Each pre-order of Party Like A Young Commie will include:
01. And We Grew Up To Be Somebody
02. New Plateau
03. Perfect Match ft. Mankwe Ndosi
04. Pure
05. Humble Servants feat. Benzilla
06. C'mon
07. Follow Me Through
08. Hey
09. Tumbler
10. Low Highs
11. Savings Bonds
12. When The Head Connects With The Body
13. Unreal feat. Mankwe Ndosi
14. Never Leave A Crumb