[Listen] Hear 11 Songs From Damon Albarn's Opera, 'Dr. Dee'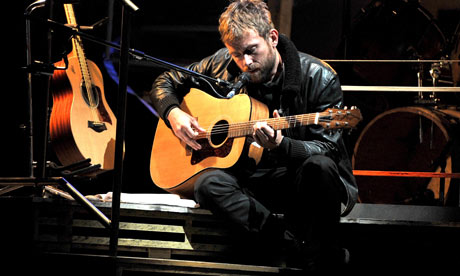 Man hasn't time flown! It does not seem like 4 months since we were last chatting about Damon Albarn and his project Dr. Dee opening at Manchester's International Festival, but it was. That doesn't mean to say we've forgotten about it and with Damon constantly announcing his new projects the time has come for him to announce that the show will return, not to Manchester this time but for a week long run in London next summer.
Yesterday though, Albarn visited 6music and previewed 11 songs from the Opera, yes, 11! Maybe he really likes Spinal Tap? If you head on over to the BBC iPlayer you can re-listen to the show via Gorillaz-Unofficial or just hit play below. Another day, another Damon Albarn related project post. I'm tired so how he does it I have no idea. Whatever coffee he drinks, I want some.