[Download] Big Quarters - "Grown Up" Feat. Sims (of Doomtree)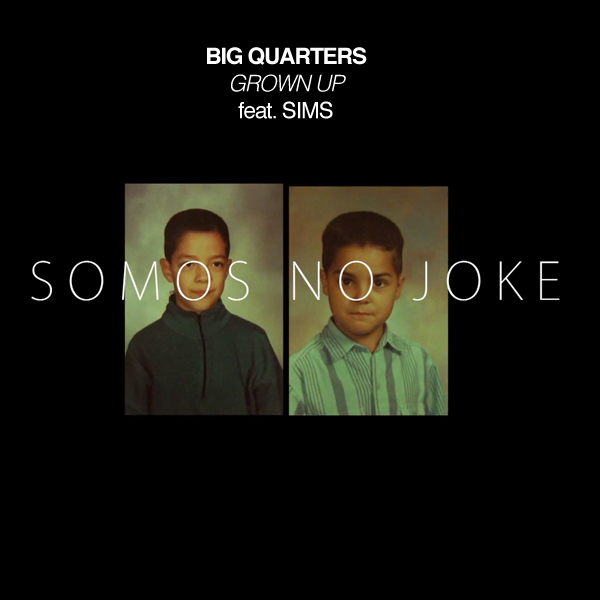 Its been a good minute since we heard from the midwest brothers Medium Zach and Brandon Allday b.k.a Big Quarters after the release of last year's album Party Like A Young Commie. Zach has been busy producing tracks for I Self Devine and soley producing Mankwe Ndosi's latest album Science and Spirit (great album!). But the brothers are back with a brand new EP titled Somos No Joke which contains 8 new cuts of that classic all heart sound that we expect from Big Quarters and features some sweet guest spots from Sims (Doomtree), I.B.E and Longshot.
The new EP isn't set to drop until the end of November (11/23), however, but have no fear you can hear the first single from the album "Grown Up" featuring Sims below and pick it up for free over at bigquarters.com. Those that were BQDirect subscribers (I miss those days) may remember the rough version of this cut which was released a few years back. Peep it.