[Night Out] VOWS at AVIV (1/24/2015)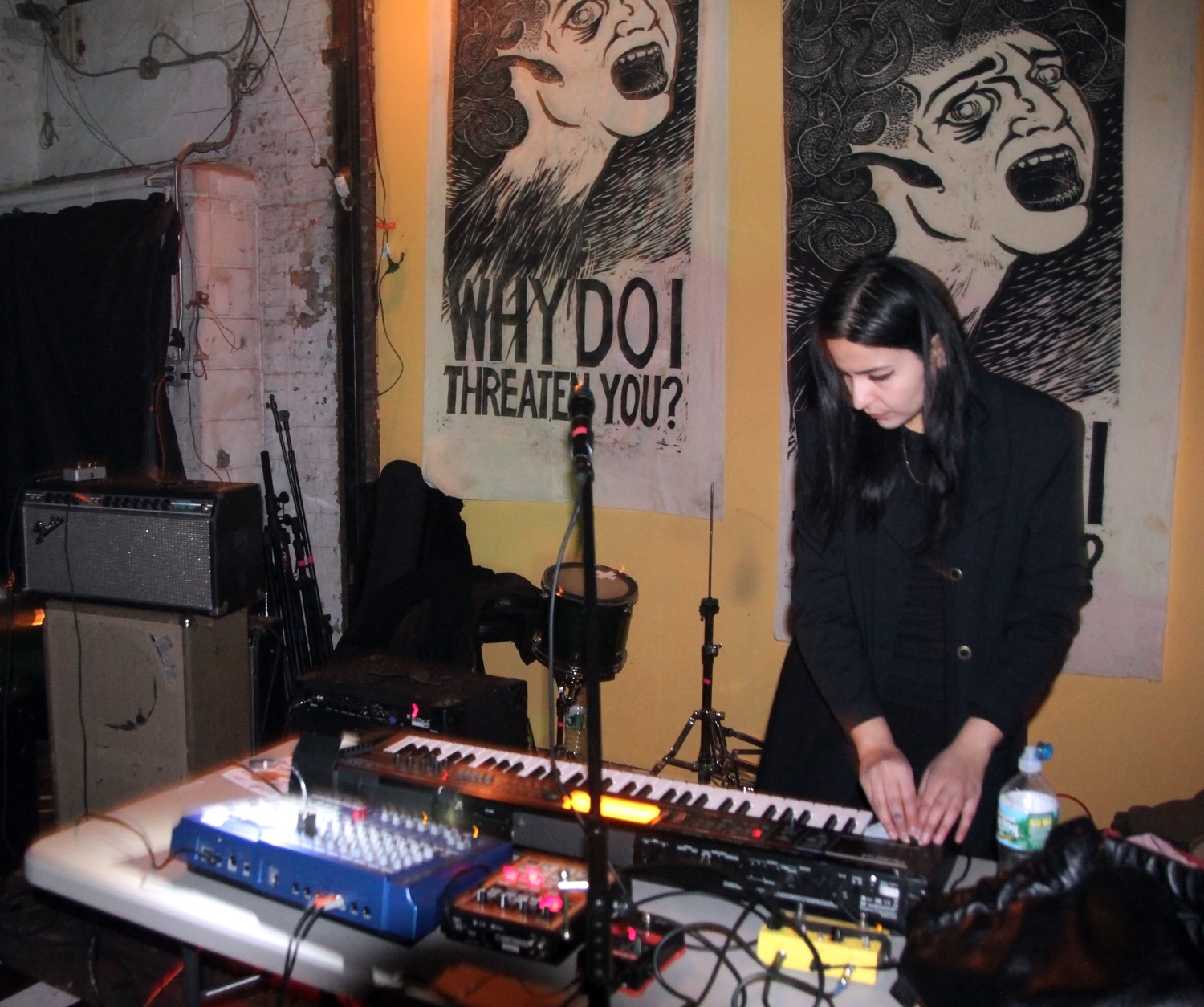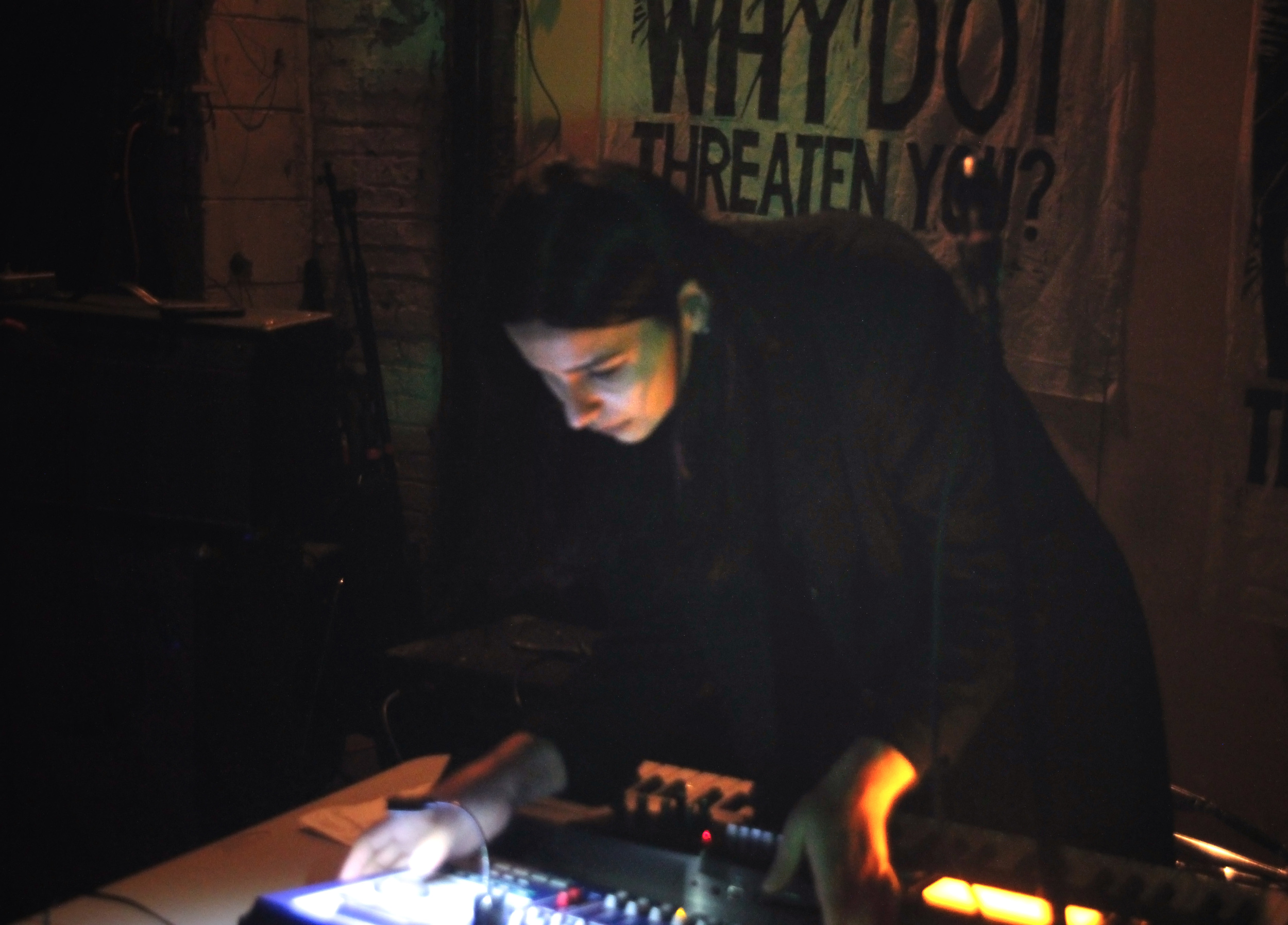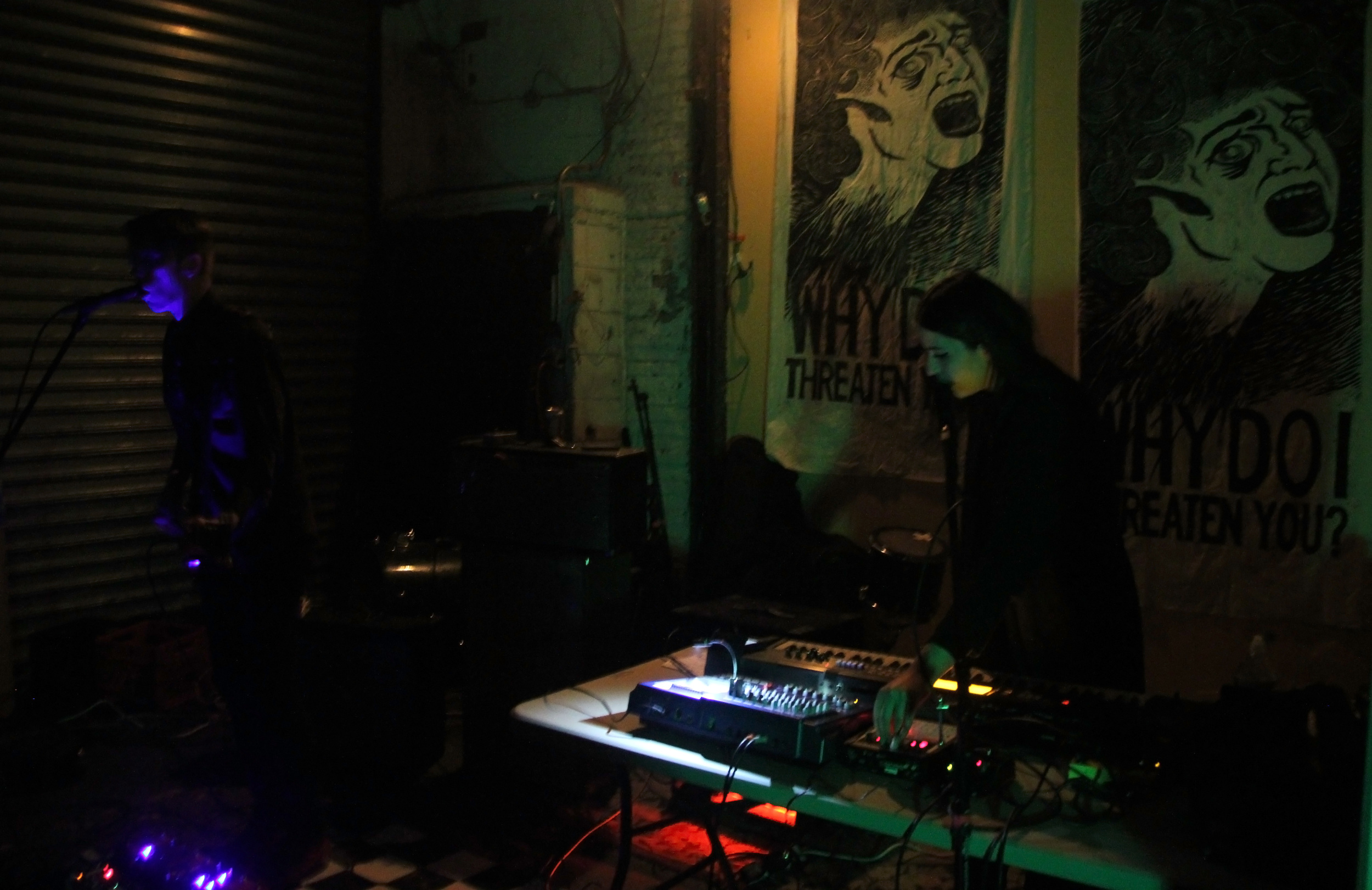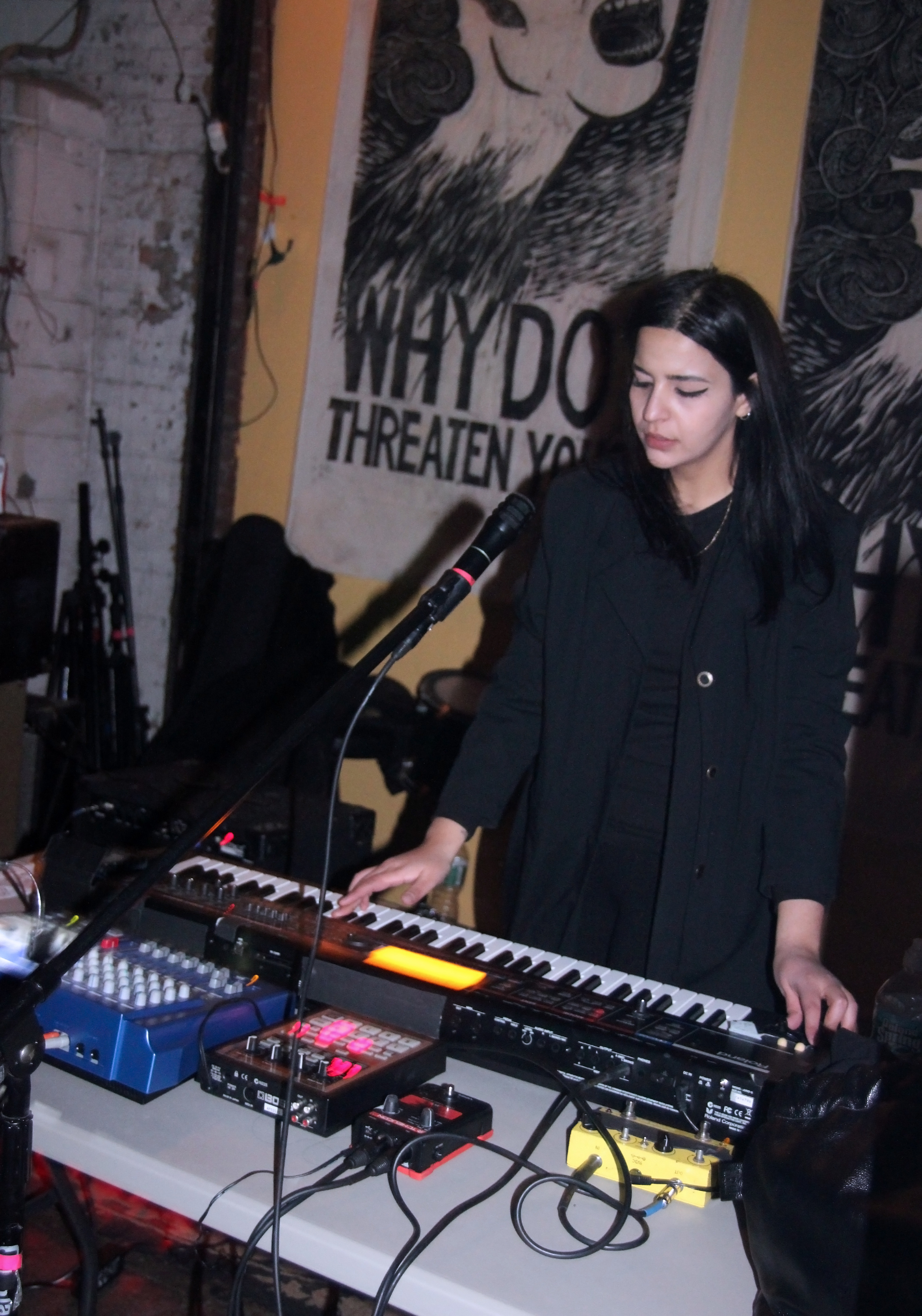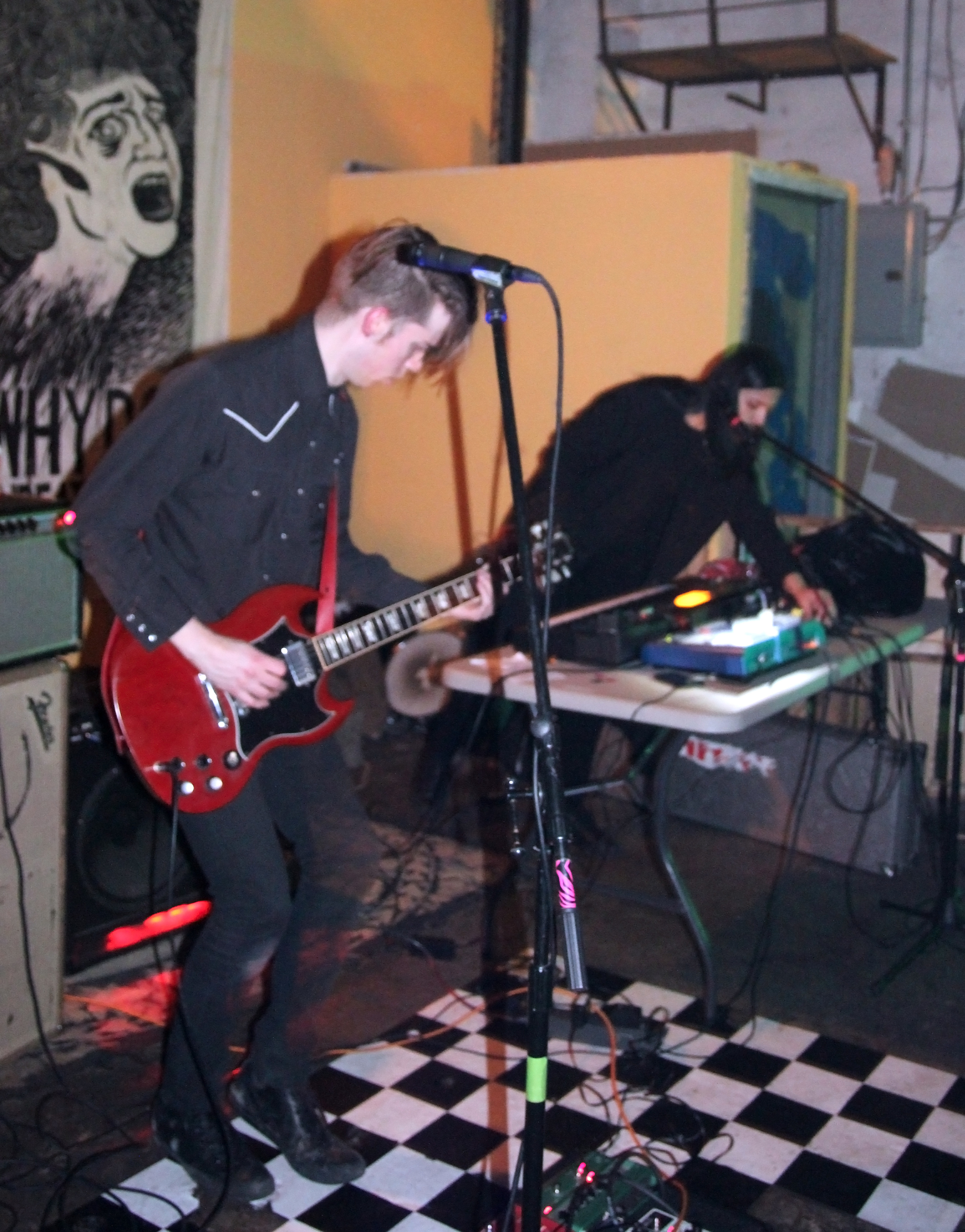 For a better view of the gallery above, click here.
2015: The year of awesome. Sprout and I have been waiting patiently for the perfect show to kick off a year that we plan to jam full of music, laughter, hugs, friends, and adventures. This somewhat last minute show by longtime SKOA favorites VOWS (formerly WAZU) could not have been a better way to set the tone for the year ahead of us. This was our first encounter at DIY venue, AVIV, which is tucked away in an industrial part of Greenpoint, complete with absolutely no signage whatsoever and a bathroom that is working hard to be as notoriously nighmarish as the ones at CBGBs (RIP). One foot in the door and Sprout and I were in love with the place instantly. After grabbing drinks from an adorable bartender who was equally as anxious to see VOWS as we were, we proceeded to take our respective places and proceed to drink in the sounds of the evening along with our bubbles.
When last we laid eyes on the dark duo, they were out on the road with Soko. It had been even longer than that since we actually got to see them perform, so we were both pretty anxious to see if their big move out of Brooklyn to Los Angeles was worth us being short a few SKOA family members in New York. As they were setting up I was reflecting on how far their sound had already come along in just 3 years, especially since the first time I heard their debut EP as WAZU, which I had played earlier in the evening while getting ready.
Then they started soundchecking. I only heard a few notes but I knew instantly that LA had been the right move. Like, so much so that if LA did that to them, maybe we should all consider getting Hollyweird, like, immediately.
No. Seriously.
Songs that I was already more than familiar with had this aggressiveness and newfound energy to them that I hadn't realized was missing before. Multiple times Sprout and I exchanged awestruck glances from across the room. I could not have been a prouder rock mama than I was last night.
I am beside myself in excitement to report that the band was in town after a day of recording in upstate New York, which means soon you'll be able to hear what I'm talking about. For now, feast your ears and eyes on "Symbol System" from their self-titled EP, which you would be foolish not to PURCHASE because it is worthy of more than streaming.